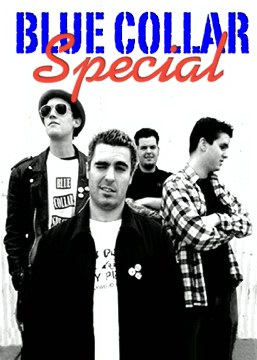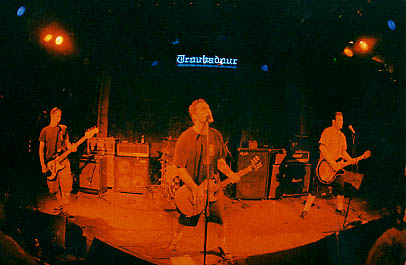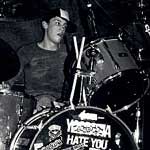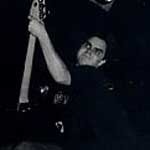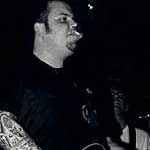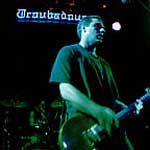 Blue Collar Special - Bio
Goddamn band bios! Chock full of useless trivia and shamelessly self-serving factoids! For once it's actually worth the effort, Blue Collar Special is what might possibly be the best punk rock-and-roll band ever. BCS is one of those "good time bands" that sticks in the back of your head like a grinning lawn dart. Named after a cheap pizza from Joe Peep's in North Hollywood, their music comes right from the soul. The good part, though, opposite the wrist-slashing-to-Morrissey-bit. Wailing guitars, life-drenched vocals, and that stomping punk rock, where the shores are big and the music's hella-loud! Budweiser and Coronas--lots and lots of beer, poured back into their instruments before (and after) every gig.
They're the best band from the LA/San Fernando Valley since Bad Religion. Don't take my word for it—see them for yourself. BCS has been making the rounds and blasting ears up and down the coast and beyond. No-bullshit punk rock and roll from start to finish, BCS just gives you that warm fuzzy feeling…like being drunk without the bad breath and coyote dates. The band makes you believe in rock'n'roll again. Their sound is a myriad of every-single-thing that they loved about music—great energy on the records and a fantastic live show guaranteed. Like The Clash, this band has three frontmen that can take over a night, anytime and anyplace. From the sing-along choruses to the backbeat you swear you've heard before; Blue Collar Special is the band that you'll never have the heart to pull out of your stereo. Your other albums on your shelf will slowly grow jealous and try to rally against them, but you might as well live in the now of Blue Collar Special. They're like fucking Voltron with guitars, G.I. Joe with drums, and the Thundercats without the fur. They are a hurricane with a hefty bar bill, and a train wreck with a smile. Bands like Stiff Little Fingers, Common Rider, The Distillers, Dillinger Four, and Flogging Molly have all shared a stage with BCS, giving encouragement and serious props for the on-deck circle of young bands to watch.
Blue Collar Special is also one of the many tentacles of the Destroy All media empire, with an in-house shop, booking, publicity and label to the best magazine you've ever seen. We're the punk rock-mafia, a mime-killing militia, Destroy All reaches far and wide. And among its finest is this group, right here, right now. They've got a couple of EPs, a slew of comp tracks and a pair of full-length records that are perfect for any Friday, Saturday or any night.
Onstage Rafe's hollering his guts out, Johnny slinging rockin' hooks, Joey pounding the bass, and Jan beating the living-crap outta the drums. They play like it's the last night on earth and last call for alcohol. It just doesn't get any better than that.